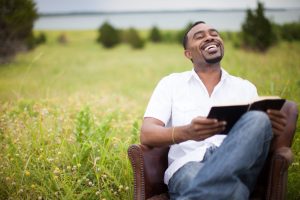 Not that you need another to-do list right now. You've had plenty of that in the weeks leading up to Easter.
But what feels like it should be downtime is actually a strategic time. This is the week for you to catch your breath, wrap up Easter, and look ahead to summer.
If you concentrate on the 10 best things for pastors to do the week after Easter, you will see your church move through spring and into summer with new momentum and fruitfulness.
What are the 10 Best Things to do Following Easter?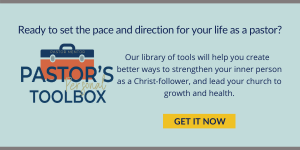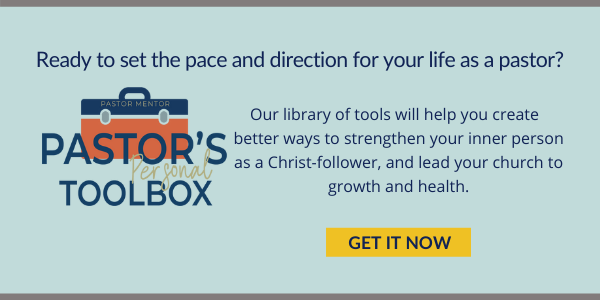 1. Cut yourself some slack.
I don't recommend that you go on vacation this week, but I do recommend that you go easy on yourself. If you want to take off early, or spend some extra time with your wife and kids, do it. 
Those few extra hours of family time will help you recover from all the onstage time you've had lately.
2. Sit with Jesus.
I like this story in Exodus: the Israelites have just fled Egypt, and they see Pharoah's army bearing down on them. They are wailing with regret (vv. 10-12). Moses says to the people,
"The Lord will fight for you, and you must be quiet." 
And oh yes, indeed, the Lord fights for Israel, showing off as they walk through the Red Sea on dry ground, and the entire Egyptian army drowns when the waters roll back into place.
If you've been fighting or fleeing, or working hard for the Lord the past few months, good for you, but it's time to be quiet. Be still before the Lord. 
Like he ministered to Elijah in the cave in 1 Kings 19, God will help you process the battle you've just fought.
12 After the earthquake there was a fire, but the Lord was not in the fire. And after the fire there was a voice, a soft whisper. 13 When Elijah heard it, he wrapped his face in his mantle and went out and stood at the entrance of the cave.
After awhile, talk with Jesus about Easter. 
Write down your joys and victories. What are your disappointments? Where were you frustrated? How did you feel about your sermons? Hand it all to him, and sit in quietness and trust.
3. Evaluate Easter
Your personal reflection on Easter leads into a more formal evaluation.
Take an hour to review your Easter services, your marketing and signage, your special programs or events. Write down your thoughts.
I like to use these four questions:
What was good?

What was weak?

What was missing?

What was confusing?
Ask your staff to evaluate also, and then have a meeting in a couple of weeks to talk through those questions and make notes for next year.
Also ask them to write down everything they did so you're not starting from scratch on your planning. Be sure the marketing plan is written down.
Use your internal website or set up a shared folder in Google Drive. Or use Asana. It will make planning for next Easter so much easier.
4. Follow up with newcomers.
We have a system for calls and follow up emails with newcomers; if you also have a process for following up with newcomers, you know that it helps your guests see that there is a place for them to belong in your church.
But here's something new: make a loom video for each new family.
Here's the link to the Loom site where you can set up a free account and learn how to make a video.
Practice a few times. Keep the video short. Introduce yourself, tell them you're glad they came on Easter, ask them to come back next week for (whatever your message is about). And ask if there is a way that you can pray for them and suggest they email you back with a prayer request.  
It may take you a couple of  hours to figure it out, but it allows you to send a personal welcome message to your Easter visitors. They will be impressed and more connected to you.
5. Thank your staff and key volunteers.
Their happiness is important to you. 
Give each of your key leaders a call to thank them for all their effort for Easter. Ask how it went for them, and listen to their report. You'll want to rejoice with them over their victories, share good stories, and ease any trouble they experienced by sympathetically listening. You can problem-solve with them another day.
6. Listen to feedback from the congregation.
You may get some comments because someone didn't like this or that.
It kills me when they skip over everything awesome to mention that one little thing that is important to them — like another hymn.
Try not to feel offended. Listen respectfully. Ask a follow up question to get more information, express your appreciation for their input, and make a note of the feedback.
Remember, it's not criticism; it's feedback.
7. Share stories of people who came to Christ.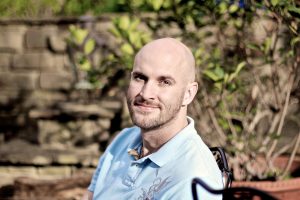 We have a lady who has been bringing two neighbor kids to church for awhile. They love to come, and insisted that their parents come on Easter. Both parents came to Christ.
We also have a young man who has invited his father to church every Easter for ten years. He has come for three years, and this year Dad gave his life to Jesus.
These stories, and the others, encourage me every time I tell them.
8. Plan a come-back  event.
A come-back event is something that gives Easter visitors a reason to want to come back to your church soon — instead of showing up next Christmas.
A  good come-back event connects with a need they feel, like parenting, money, or relationships. I like to give people a chance to ask their spiritual questions, too.
Bible Q&A
This Friday night I'm hosting the latest in our monthly "Engage: A Christian Response to Current Issues" series. It's on the Bible this time, and it will be a casual discussion where I hear and respond to newcomers' questions. It gives me a chance to get to know them and to gently show them that they can stake their lives on God's Word. I'm expecting a group, not a crowd, and hoping for some heart-felt questions from skeptics.
Spring Carnival
This year we scheduled a spring carnival following Easter so we aren't conflicting with other churches' carnivals on the Saturday before Easter. Ours is the Friday night two weeks after Easter and we use it to attract Easter visitors back, and give our families another chance to invite their unchurched friends.
We also use the carnival as a kick off for Kids Camp registration, our fantastic VBS, in July.
Parenting Seminar

My son and daughter-in-law did an evangelism booth (which they called the Craft Booth) for a nearby church's Easter carnival last Saturday morning. Along with the Easter Egg color-and-learn gospel tract, making a gospel bracelet, and getting a prize, they had a raffle for two prize baskets filled with kids' stuff – little Easter toys, some Bible learning activities, and a Children's Bible.
People happily gave their name and email or phone to enter the raffle. 
Now this church will invite those people to come back in early May for the Parenting Seminar that Bryan and Alyssa teach.  
9. Give yourself enough time to do a good job on your sermon for next weekend.
It's tempting to slack off on preaching this week, because attendance will be down and everyone knows you were awesome last week, right? But what about those people who come back as second-time visitors? Do your best just for them. No pressure, but the helpfulness of your message might be what makes them decide to keep coming to church.
Always do your best and continue to grow as a preacher. 
10. Be like the one leper who remembered to thank Jesus for what he has done.
11 While traveling to Jerusalem, he passed between Samaria and Galilee.As he entered a village, ten men with leprosy met him. They stood at a distance and raised their voices, saying, "Jesus, Master, have mercy on us!"

14 When he saw them, he told them, "Go and show yourselves to the priests." And while they were going, they were cleansed.

15 But one of them, seeing that he was healed, returned and, with a loud voice, gave glory to God. He fell facedown at his feet, thanking him. And he was a Samaritan.

17 Then Jesus said, "Were not ten cleansed? Where are the nine? Didn't any return to give glory to God except this foreigner?" And he told him, "Get up and go on your way. Your faith has saved you."     ~ Luke 17:11-19
I was convicted a while back of how often I function like the nine lepers who call out to Jesus for help but neglect to return to give him glory and thanks.
Thank you, Jesus, for what you did to bring glory to your name, bring people to yourself, and build up the Church last Sunday!
What's Next?
Which of these 10 Things to Do the Week after Easter is at the top of the list for you?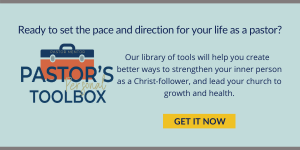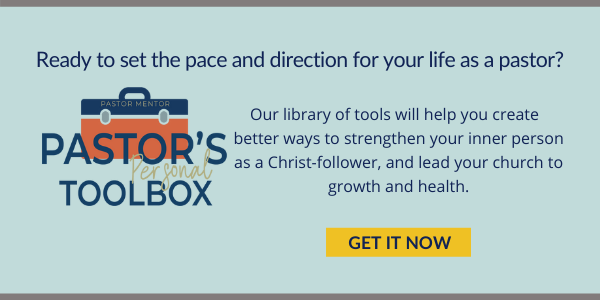 Further Reading
---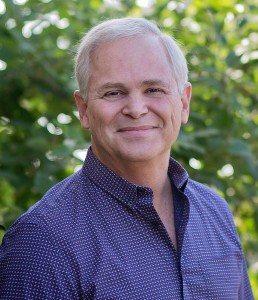 Hal Seed is the founding and Lead Pastor of New Song Community Church in Oceanside, CA. He mentors pastors who want to lead healthy, growing churches with resources at www.pastormentor.com.
Start Here to learn more about the resources available for you at PastorMentor.