You can become a better leader by stepping up your reading during the Coronavirus pandemic.
If all goes as I anticipate, most pastors should be able to accelerate our reading soon. 
This first week of quarantine has been a flurry for church leaders; me included. My staff and I have been working overtime to redesign our systems of worship, care, discipleship, finance, youth, children, and communication.
I bet you have been, too.
By early next week, I'm hopeful we will have most of these new systems up and working. Once that happens, my restricted ability to do ministry and the time it consumes will likely be cut in half. So I've started thinking about how to prepare myself to be a better minister once the crisis is over.
Readers are leaders, and leaders are reading. One of them things I'm hoping to do is step up my reading over the next few weeks.  I hope you will, too. So here's…
My Top Ten Reading Recommendations during the Corona Crisis 2020
1. The Bible
It's our life! (Deuteronomy 32:47). What might happen if every pastor in the world devoted an hour a day to Scripture reading during this crisis?
Romans 12:2 says that our minds will be transformed. Psalm 19:7 says we'll become wise beyond our experience. Joshua 1:8 says we just might become prosperous and successful.
That's worth the investment, don't  you think?
2. Ordering Your Private World
By Gordon MacDonald. Gordon was a long-term, large church pastor.
This book taught me how to cultivate my soul and make the most of my days. 

3. This Present Darkness
By Frank Peretti. This is a fiction book about what happens in the spiritual realm when believers pray.
It's an exciting page-turner that helped me picture God's tangible response to my prayers. 
4. Church History in Plain Language
By Bruce Shelley. I love history, and I especially love church history.
Bruce's writing style makes me feel like I'm reading a novel, only instead, I'm absorbing inspirational stories and life lessons from incredible men and women who came before me in the faith. Their stories make me want to live out my story better.
5. I Love Sundays
By Hal Seed. I'm recommending you read this little 110 page book because it will be a valuable tool once you get to restart your Sunday services.
It covers God's promise from Isaiah 58:13, that if you delight in God's Sabbath, He will make you ride on the heights of the land; and it explains the importance of living our lives around the rhythm of Sundays. 
6. The Screwtape Letters
By C.S. Lewis. In my opinion, Lewis was the greatest author of the 20th century, and this is his best book.
It helped me discover what Satan and his temptors were trying to do to thwart my relationship with God, and it's compelling.

7. Start Late, Finish Rich
By David Bach. Most of us pastors struggle with saving and investing for our own futures.
This book lays out how you can look to your financial future without unduly stressing about it. When this crisis gets over, we're going to need to practice and teach this to our people.
8. The Bible Questions
By Hal Seed. I've begun to wonder why the Lord has allowed this worldwide plague. One reason might be that He wants to draw us back to Himself and His Word.
In our day, even faithful Christians have begun to think they can prosper without being in the Word. In every page of this book, I'll help you and your people want to read and live out the Bible more. 
9. The 21 Most Powerful Minutes of a Leaders Day
By John Maxwell. I am a raving Maxwell fan, and in my humble opinion, this is his most helpful book.
I've read it three times and plan to read it again during this forced time-out from the bustle of life.
10. Prayer Coach
By Jim Nicodem. I thought I knew every way to pray, until I read Jim's book. He reinvigorated my prayer life! This book is so helpful, I've made it required reading for my staff.
What's Next?
I just counted: there are eighteen books on my shelf screaming, "Come read me," right now. I hope you'll take time soon to read some of these I've recommended to you.
Further Reading
---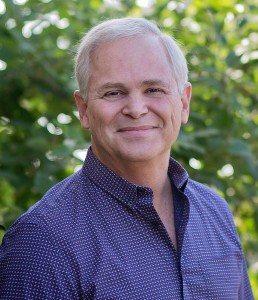 Hal Seed is the founding and Lead Pastor of New Song Community Church in Oceanside, CA. He mentors pastors who want to lead healthy, growing churches with resources at www.pastormentor.com.
Start Here to learn more about the resources available for you at PastorMentor.