How do you communicate with a divided, fearful congregation?
Frequently. Wisely. Tenderly. Thoroughly.
These are some of the emails I've sent to my congregation since the pandemic began last March. I've posted them here on PastorMentor for three reasons:
To encourage you that we are all figuring out how to lead our churches through a situation that continues to unfold.
To inspire you to challenge your church to be bold and courageous.
To give you ideas for what to say or how to say it. Feel free to use my words if they suit you and your church.
You can lead your church through this season and come out the other side with a stronger congregation.
---
What I Told My Church the Week of November 23, 2020
Dear New Song Family,
I'm writing today to ask for your prayers and unity. 
Last week, the Governor issued shutdown orders for indoor church services in our county.
Since that order, I have received notes requesting that we close down, and notes applauding me for staying open. I have read and prayed over each one of them.
The troubling thing is that the notes requesting us to shut down seem to mostly come from members who vote Democrat, and notes encouraging me to stay open seem to mostly come from members who vote Republican. In effect, you're asking me to choose sides. 
This breaks my heart. Lori and I have spent 28 years cultivating a culture of inclusion. New Song has never divided over politics. I'm writing today to ask that we stand together for the cause of Christ.
Under our current configuration, we have online services, indoor services, and an outdoor service. Choices are available for all. I very much want to keep it that way. For the sake of unity, and for the sake of the gospel. 
Keeping our doors open enables us to be more effective in fulfilling the Great Commission. In the three months we offered only online services, no one came to Christ. In the four months of offering outdoor services, 2 people came to Christ. In the five weeks we've offered indoor services, 11 people have come to Christ. 
As your shepherd, please know that I seek God's leadership on this every day. I believe the Lord wants us to continue to offer our current line-up of options. And I believe we are doing so legally.
Here is the wording of the First Amendment of the U.S. Constitution:
Congress shall make no law respecting an establishment of religion, or prohibiting the free exercise thereof; or abridging the freedom of speech, or of the press; or the right of the people peaceably to assemble, or to petition the Government for a redress of grievances.
If it comes to it, I am willing go to jail on behalf of the cause of Christ. Should the government begin to fine us for meeting, I'm not sure how to respond. As you know, finances have always been our Achilles heel. I'm not sure how much or how long we could withstand a financial persecution they might bring our way. So, your prayers for wisdom are much appreciated.
THANKSGIVING
This Thursday we will celebrate America's 400th Thanksgiving. The Pilgrims, who inaugurated that first meal, moved here because their previous government was restricting their freedom to worship as they saw fit. I ask you to pray for me, and with me, and to help us to stand in that tradition.
1,000 blessings to you this Thanksgiving!
Pastor Hal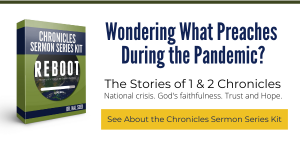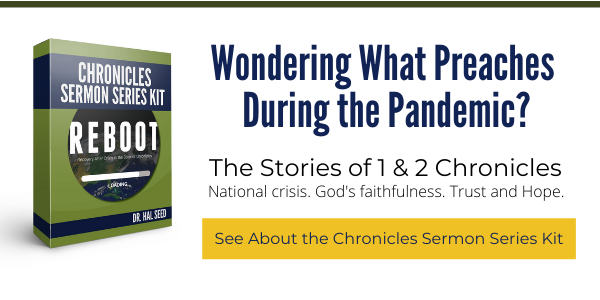 ---
What I Told My Church the Week of October 12th
A TIMELINE FOR THE TRIBULATION
If you've ever wondered what will happen during the Tribulation Period, this is your weekend. I'll walk you through The Timeline of the Tribulation. I think you'll find it fascinating.
We'll cover seven major events that will happen during this period at the end of time, and we'll learn an outline of the Book of Revelation.
THREE SERVICE OPTIONS
1. 11 a.m. Indoors
I'm overjoyed to say that we will be worshiping indoors at 11 a.m. this Sunday. We have pre-positioned the chairs so they're socially distanced, and we'll ask you to wear your mask as you move around. Like in a restaurant, you can take you mask off while you're at your seat.
This service will have childcare for children birth to 5th grade, but no Bible lesson or small groups. Our plan is to reintroduce Promiseland as more volunteers return.
2. 9 a.m. Outdoors
We'll continue our Parking Lot service at 9 a.m. for those who feel more comfortable in an outdoor environment. Worshiping outdoor is actually very inspiring. The service will include both Promiseland and Mosaic, for children birth through high school.
3. Online Services
For now, we will also continue our 5 p.m. Saturday, and 7, 9 and 11 a.m. Sunday online services for those who are unable to get out during this time. With this move back towards "normalcy," I expect we may trim our number of online services soon. But we know that at-home worship and teaching is far better than no worship or teaching, so I believe we will always have at least one online worship opportunity, as we have had in the past. For now, our online hosts and prayer partners will continue to staff all four services.
NOTE
Going forward, we will continue to adapt to the weather and political climate. As the temperature cools down, it's likely we will reverse our indoor and outdoor times, moving the 9 a.m. service indoors and the 11 a.m. outdoors, probably some time in November. Stay tuned!
1,000 blessings!
Pastor Hal
---
What I Told My Church the Week of October 5th
P.S. – Moving Indoors Oct. 18, 11 a.m.
Last Thursday, the Lord woke me up at 12:59 a.m. and said, "It's time to move back indoors." Many of you have requested this, and the Lord has confirmed it. So, starting Oct. 18, our 11 a.m. service will move back indoors. We'll social distance in the auditorium.
This will give you one more option for corporate worship. We'll continue our online services, and our 9 a.m. Parking Lot service. So you can watch online, or worship from your car, or worship outdoors in your chair, or worship indoors.
Promiseland and Mosaic will continue to meet during the 9 a.m. service only.
At some point, the weather will get cool enough that we'll flip our services and go indoors at 9 a.m. and outdoors at 11 a.m.
More Volunteers Needed
We currently are in great need of ushers, greeters, set-up and tear-down, Prayer Partners, VIP Table, Care Callers, and Promiseland servants. If you can volunteer, could you call the church office? Many thanks!
---
What I Told My Church the Week of August 24
Second Sunday Service
I'd like to ask you a favor. We're launching our 11 a.m. Parking Lot Service this Sunday. The first time we went from one service to two was in 1993. Because a full service is a more energetic service, I asked our core members to consider attending both services to help with the energy. Several did. This time around, I'm hoping that many of our core members who've been watching online will come out and support this new service. We broadcast on your radio, so you can not only stay in your car, you can keep the windows rolled up! It's safer than going through the drive-through at McDonalds.
Since some of our 9 a.m. folks will be moving to 11 a.m., attending either service will be an encouragement to me and the whole church family. Please plan to be in the Parking Lot by 8:45 or 10:45, so we don't have cars driving around during the actual service.
For the time being, we are only holding PromiseLand during the 9 a.m. service. As more volunteers return to our live services we'll be able to offer children's ministry at both services.
Friday Baptism
I also hope you'll join me tomorrow (Friday) night for our Ballfield Baptism and Barbecue. We've got 20 people who'd like to be baptized. During this pandemic year, I can't think of a better celebration than that! We'll hold it at our Carlsbad location: 3780 Pio Pico in Carlsbad. 6 p.m. to 8 p.m.
Bring your picnic gear (chairs, blanket, etc.), we'll supply all the food and drinks. Our Youth Band will lead us in worship. All of this will be socially-distanced, so bring your mask. Like during our church services, once you reach your "picnic site," you can take your mask off, but we ask that you wear it while moving around.
I prayed for you today!
1,000 blessings,
Pastor Hal
---
What I Told My Church the Week of July 6th
I'm excited to let you know about a huge step we're taking towards "normal," starting this Sunday.
But first, let me tell you about what the Lord is doing in our parking lot.
Our Outdoor Services super encouraging. The worship is fantastic! We are filling the air of Oceanside with praise. One nearby business owner said, "We keep our door open so we can hear your music every Sunday morning. It gives us such a sense of peace."
If you haven't experienced an Outdoor Service yet, I encourage you to join us at 9 a.m. this Sunday. Our FM broadcast allows you to stay in your car with the window rolled up. And our outdoor sound system enables you sit outside, next to your car, with plenty of distance between you and everyone else. Or, you can bring your chair and join is in the "VIP" section, where we social distance 10 feet or more.
This week's big step back to normal is… we're opening PromiseLand!
Last Sunday, we did a dry run, with 24 children, and it was awesome.
Here's the announcement from our PL Director, Susan Bogus:
PromiseLand will be open indoors for all children ages birth through 5th grade this Sunday at 9am.  Our team has been working hard to create the safest environment for your kids.  We have implemented new policies and procedures to comply with all CDC guidelines including; social distancing, temperature checks on all volunteers and children before entering the building, extra measures with hand sanitizing and washing before and during service, reduced touch points, personal cubbies for each child for their supplies and toys and single serving sealed snacks.  Parents will be asked to check their kids in on the front patio at the PromiseLand table through a no-touch system. Their child will receive their name tag here and be escorted to their room by a PromiseLand volunteer after clearing a temperature check and sanitizing their hands. Parents will need to sign a waiver either in advance or upon check in.  Parents will not be permitted to enter the building with their kids, please understand this is for everyone's safety as we manage maintaining reduced traffic in the building.  All children will be brought out to the front patio for pick up at the end of service, again, parents do not enter the building to pick up their child.  Children ages 3yrs and up and all volunteers will wear a mask upon check in and while traveling to and from their classrooms.  Once in place with proper social distancing, children's masks can be removed but masks will always be worn by volunteers when within 6 ft of another person (child or adult).  Our protocols are printed and available at the PromiseLand table.  We welcome your comments and questions, please email susan@newsongchurch.com
I hope I'll see you Sunday!
1,000 blessings!
Pastor Hal
---
What I Told My Church the Week of June 8th
Hi –!
This weekend is the official launch of our "Reboot" series. A long time ago, Israel found itself in the midst of a national crisis. As the crisis ended, God sent Ezra the Scribe to give them lessons on how to restart their nation. Those lessons are contained in the book of Chronicles. I'm excited to introduce you to it during our Online and Outdoor Services.
Online News
After two months of work by Lori B's Online Service Team, we've upgraded our Online software. Because the software is new, it may ask you to sign in as you enter the service, even if you've done so with the previous version.
Outdoor News
Now that we're live again, we have the opportunity to add family elements back into our services, so this weekend we're doing a slew of them: we'll be baptizing Sam S., welcoming new members, and celebrating our High School Graduates.
Along with your chair, hat, suntan lotion and water, you might want to bring an umbrella and blanket. Some folks did so last week and found the blanket kept the ground cooler and the umbrella kept the sun off of them.
P.S. I'm sure you've noticed that I haven't been sending out my daily dose of encouragement this week. Now that we're able to meet face to face, I've put that aside for now. I may write a few things from time to time, but I don't foresee a daily posting going forward.
I prayed for you today!
1,000 blessings,
Pastor Hal
---
What I Told My Church the Week of June 1st
Dear New Song Family,
Last weekend's outdoor service was so encouraging! I loved seeing so many of you, and the Lord was definitely present. Our staff and volunteers did a fantastic job, and have been working to make this weekend even better.
Tuesday morning the Lord spoke to me about addressing the sorrow and unrest in our country. So I've invited Tyrone Moore to share the message time with me. Please make every effort to be with us. I believe you will be deeply moved as we listen together to what the Lord has to say to us at this time.
Things to know:
We'll hold our four regular online services (5p.m. Sat., 7, 9, 11 a.m. Sunday).
We'll hold our Outdoor Service at 9:30 a.m. in Oceanside.
We'll celebrate Communion.
If you'll be worshiping online, please have some crackers/bread and grape juice available.
If you're worshiping Outdoors, you'll receive individually sealed communion elements on your way into the parking lot.
Suggestions for Outdoor Worshipers:
Bring your own chair, sunscreen, hat, mask and items for your children to keep busy during the service.
If you plan to stay with your vehicle, arrive by 9:15.
The CDC has given us guidelines for children's ministry. Susan Bogus and her team are working diligently towards the day when we can re-open Promiseland. We hope it will be soon! Look for an update on this very soon.
1,000 blessings on you!
Pastor Hal
---
What I Told My Church the Week of May 18th
Dear Church Family,
I am overjoyed to let you know about "Operation Parking Lot."
What it Is
Operation Parking Lot is our first public worship service – held in our parking lot!
This is our first chance to gather in awhile, so we'll be holding one "all together" service at 9:30 a.m., Sunday May 31 at our 3985 Mission Avenue building. May 31 is Pentecost Sunday – the day the first church was born in Jerusalem in 33 A.D.
On Pentecost, "They were all together in one place…" Acts 2:1.
May 31 will be the first time we will meet together in one service in over 20 years. It's historical!
How it Will Work
I think most of you will want to bring chairs and sit with your families. We'll provide clearly marked "household spaces," upfront where you can safely sit 10 feet from any other family. Once you've arrived in your "spot," you can take off your mask, as long as you stay in your assigned space. Should you want to get up to visit a Prayer Partner or use the restroom, I ask that you put your mask back on.
Behind this seating area will be rows for those who want to stay in their cars. We'll mark off every other space, so no one will be within 10 feet of any other household.
There will be no separate children or youth services. We'll "all be together in one place."
When to Arrive
Operation Parking Lot will open at 9 a.m. Service will begin at 9:30.
If you plan to stay in your car, please arrive before 9:20 so we can direct you to an appropriate parking space before the service begins. After 9:20, the front lot will be closed. Those that arrive after 9:20 will be directed to park in the back lot and carry their chairs to the seating area.
Our parking team and ushers will be handing out "New Song" baseball caps to the first 100 adults and teens who arrive. We will have "Summer Fun Bags" for the first 200 children as well.
Our Program will include the usual Connection Card, Giving Envelope and Message Notes, and also have a printed copy of the song lyrics for the day. We'll collect Connection Cards and Giving Envelopes in a "no touch" manner on  your way out.
What to Bring
Think of this like a day at the park. You'll want to bring:
A mask.
Chair.
Hat and sunglasses.
Bible and pen.
A smile, and something to drink. (We won't be serving coffee or donuts.)
What Will Happen
The Lord has given me a special message for you titled, "After the Flood." Throughout the service we will have Prayer Partners available on the perimeter of the seating area. Bathrooms will be available on a limited basis. I encourage everyone to "go" before coming.
Moving Forward
If all goes well with Operation Parking Lot, we'll hold a second "all together" service on June 7. If that goes well, we will open a second Operation Parking Lot, in  Carlsbad, on June 14. That service will begin at 11:15 a.m. For years I have wanted to be able to minister at both campuses. This time slot will allow me to be in both places.
Online Services
We understand that those who are over 65 and/or have underlying health concerns may choose to stay home and continue to worship with us in one of our four online services (Sat., 5 p.m., Sunday, 7, 9, and 11 a.m.). I do not want anyone to risk their health, or the health of a loved one.
A Possibility
Our Governor indicated he might be lifting restrictions on indoor services soon. When he does, we will evaluate the safety and logistics of moving back indoors and formulate plans accordingly.
Is this Legal?
Both the Governor and San Diego County have given us permission to hold outdoor services.
Is it Safe?
Experts believe that meeting outdoors with proper social spacing carries a low risk of virus exposure. No precautions are perfect, but we will take every step possible to ensure that this service will be safe.
Please wash your hands and take your temperature before coming. If anyone in your family shows signs of illness, I ask that you stay home and worship with one of our online services for the weekend.
I love you all!
Pastor Hal
---
What I Told my Church the Week of May 11th
All Church Email on Friday, May 15th
Hi –!
I think you're really going to be blessed by this weekend's service. We're continuing to learn and improve in this online medium. Each service just gets better, doesn't it?
I'll be continuing our Surprised by God series, with a message called "God Speaks to Me." I'm going to cover some encouraging Scripture, and then give  you a ten-step process I use to hear from the Lord personally.
Service times this weekend will be 5 p.m. Saturday, and 7, 9, and 11 a.m. Sunday at www.newsongchurch.com. We'll also be livestreaming the 9 a.m. service on Facebook and YouTube. I hope you'll join one of these.
Personal Invitation
For the past few weeks I've felt a desire to just see you and hear you face to face. In Romans 1:11, the Apostle Paul says, "For I want very much to see you, so that I may impart to you some spiritual gift to strengthen you…" That's the way I'm feeling.
So here's what I'm going to do. This evening (Thursday) from 6 p.m. to 7 p.m., I'm going to take a chair and sit in our church parking lot. If you'd like to come by and wave at me, or tell me how you're doing, or have me pray for you, I'd love to do that.
I'll do the same thing this coming Sunday morning, from 9 to 10a.m. – Bring my chair, sit in our parking lot with my mask on, and if you want to come by and wave or chat or pray, I'll do that with you. Please bring and wear your mask. J And don't let this be instead of attending church online. You don't want to miss it!
1,000 blessings!
Pastor Hal
---
What I Told my Church the Week of May 4th
Dear New Song Family,
Happy Mother's Day to every New Song mother, grandmother, and great-grandmother! We may not be able to meet in person, but know that the children you have endowed our world with one thing are the very things God loves the most in this universe.
About the Service
We have a great service planned for this weekend. As we continue our "Surprised by God," series, we'll covered "Surprised by God's Care," during the sermon time.
I hope you've noticed that we continue to learn and improve with our filming, recording, mixing, and with the quality of our cameras and audio equipment. We are learning this medium, and trying hard to make every service fresh and real and as high-quality as possible.
There's a special piece that will happen about 3 minutes into the service, so don't be late!
Some Great News
I have some encouraging news on this Mother's Day weekend. This week, we received government grants totally just shy of $200,000. Never in my life did I expect the government to help a church! Maybe it really is a new day for our country.
This grant is not a substitute for the faithful tithes and offerings of our members, but it sure helps. With so many New Songers temporarily out of work, these grants will cover the gap we've been experiencing for the past two months. If all goes according to my prayers, by the time it's used up, we'll be opened back up and able to receive "live" offerings, which usually amount to half of our monthly contributions.
Service Times and Locations
As usual, we'll livestream our services at 5 & 7 p.m. Saturday and 7, 9, 11 a.m. and 1 p.m. Sunday at www.newsongchurch.com.
We'll also be hosting the 9 a.m. Online Service on Facebook at
facebook.com/newsongcommunitychurch/live'
and on YouTube at https://www.youtube.com/channel/UCDZnxJOPgDZDkpb_PnNJhTw?%27=
I hope to see you at one or more of the services this weekend.
Happy Mother's Day!
Pastor Hal
---
What I Told my Church the Week of April 27th
Hi,
One of the Lord's last requests was that we remember Him by celebrating Communion together on a regular basis. We'll be doing that during this weekend's services. If you're able, please have some grape juice and bread ready as you come to our Online Services this Saturday night or Sunday.
As usual, we'll livestream our services at 5 & 7 p.m. Saturday and 7, 9, 11 a.m. and 1 p.m Sunday at www.newsongchurch.com.
This weekend we'll be experimenting with also hosting the 9 a.m. Online Service on Facebook at
facebook.com/newsongcommunitychurch/live' and on YouTube at https://www.youtube.com/channel/UCDZnxJOPgDZDkpb_PnNJhTw?%27=
I'll be emceeing each service as our Youth Pastor, Munyoki Malwa brings the second message in our Surprised by God series. Mark and Carol Kuhn will lead us in communion, and Bryan will lead us in worship.
See you soon! (Online)
1,000 blessings,
Pastor Hal
---
What I Told my Church the Week of April 20th
Dear New Song Family,
We'll be starting a new series called, Surprised by God this weekend. My message is Surprised by God's Rescue. If you're feeling trapped, or like you're back is against the wall, I think you'll find it helpful.
We'll have a socially-distanced worship team, and Bryan will be introducing a new worship element during the service that will allow some deep reflection and meditation on some much needed Scripture during this time.
You'll be pleased to know that our vote to refinance the mortgage passed by a 99% majority. Mark Kuhn is working diligently to get the new loan closed by the end of May. As soon as it happens, we'll begin saving $14,000 per month.
Stay well! And see you online!
1,000 blessings,
Hal
---
What I Told my Church the Week of April 13th
Dear New Song Family,
Signs of Jesus' Return?
Lots of people are wondering if this pandemic, along with our recent earthquake, and the locust plague in East Africa are signs of the End Times. I'll do my best to answer that in this weekend's final message in our It Was Necessary series. If you want to read the text ahead of time, read Matthew 24-25.
We'll be taking a very important vote during this weekend's services. Our Leadership Board is asking us to refinance our current mortgage into one that lowers our interest rate significantly.
This new loan is for a 25-year term, and will adjust to market rates 15 years from now. We hope to have the loan paid off within the 15 years.
Here are the details…
What's next?
We are working to finalize remodeling plans for our PromiseLand areas so that we can launch a preschool. Once the drawings are done, we will ask you to approve a second loan that will be attached to our first. I will give you more details when the plans are finalized, but the two loans together should still save us around $8,500 per month, and we should begin receiving revenue from the preschool within 18 months of opening.
I miss seeing you in person! But we are together in spirit!
1,000 blessings on you,
Pastor Hal
---
What Andy Stanley Told his Church
Watch this 8-minute message from Andy.

---
What I Told my Church the Week of April 6
I'm continuing to communicate with them each day through the devotional email and Facebook post.
And I also sent this email Friday afternoon:
Dear New Song Family,
Three items I'd like you to know about:
1. Good Friday
Service times will be 5 and 7 p.m. tomorrow.
If you can, have grapes and bread with you.
You can view the service at www.newsongchurch.com.
2. Refinance vote April 18/19.
We will be voting to refinance our mortgage to reduce from 5% to 3.5%
This will save us approximately $15,000 per month.
As soon as we have the plans available, we will ask you to vote on a construction loan to build out the preschool. The combined loans will still save us $9,000 per month.
3. Gloria Simon
Last weekend you voted unanimously to add Gloria to our Leadership Board.
She will be attending our next meeting, which is April 21.
1,000 blessings!
Pastor Hal
---
What I Told my Church About our Response to the Coronavirus the Week of March 30
Dear New Song Family,
I'm writing to let you know about two things that I think you will want to know about.
The first one is that you will be receiving a letter from me in the mail within a few days. One of the things I mention in the letter is our need to continue to support the church during this challenging time.
Donations were down significantly during the month of March. I'd like to ask you to pray with me about this. With many people being laid off or furloughed, I hope others among us will step up to enable us to pay the church's bills at this time. Towards that end, I am donating back half of last month's salary.
Another means by which the Lord may provide is through the government's CARES act. This week we are applying for money available from that fund to help pay the church's mortgage, salaries, and utilities.
Two weeks ago, we furloughed our childcare and Play Kingdom staff. If we receive a CARES grant, we may be able to reinstate them and make up for the paychecks they have missed, though I'm not completely sure of this. It is my understanding and hope
The second reason I'm writing is because we are going to be celebrating communion during this weekend's online services.
If you are able to get to the grocery store, please pick up some grape juice and crackers for your family. I will lead us all in the Lord's Supper, from my home.
I think this could create a significant moment for us all.
Thank you for praying!
See you online this weekend.
Hal
---
What I Told my Church About our Response to the Coronavirus the Week of March 23
Here's the video we posted on the home page of our website.
All-Church Email on Friday, March 27
Two reminders and a heads up before we get to our dose of encouragement today:
Here's the heads up:
Last night several people got an email request that looked like it came from me. It did not. I WILL NEVER ASK YOU TO GIVE ME MONEY. Ignore email that comes from "Pastor Hal Seed." It's a hoax.
And the reminders:
1. I think you'll find some surprises in this weekend's message. Services will be at 5 & 7p.m. Saturday, and 7, 9, 11 a.m. & 1 p.m. Sunday at www.newsongchurch.com.
2. New Song has a subscription to a huge library of Christian resources called Right Now Media. It's like Netflix for believers. There are children's, youth, and adult videos, Bible studies and more. It's free for everyone who's part of the New Song Family. To access it, go here, fill out the form, and you're in!
(Our Separation Together devotional Day 12 followed here.)
---
What I Told my Church About our Response to the Coronavirus the Week of March 16
All-Church Email on Friday, March 20
Hi …,
I hope you don't feel I'm over communicating these days. With our "shelter in place" mandate, I don't want anyone to get lost or isolated. And I don't want anyone to be uninformed or discouraged. So, here's some practical "New Song News" for you.
1. Tonight (Friday, 6 to 6:30p), we're having a prayer meeting on New Song Friends on Facebook. https://www.facebook.com/groups/newsongfriends/ Please join us there. If you aren't already a member, please request admission and answer the question (which helps keep out solicitors). I'll make sure you're approved before 5:55p.m., so you won't miss the prayer time.
2. We are holding 6 Weekend Online Services. – 5 and 7 p.m. Saturday, 7, 9, 11a.m. and 1p.m. Sunday. Singing, worshiping, and seeing familiar faces is going to be important for you during this time of cloister. And I believe the message will encourage you very much. Join at www.newsongchurch.com. You might want to invite some friends to join us too. This may be a time when they need what the Lord has to offer.
3. I am actively trying to ensure that no one gets lost, isolated, lonely, or uncared for. So I am trying to enlist 100+ Care Connectors.What's a Care Connector? Someone who is willing to adopt 6 other New Songers and contact them every week. Would you be willing to do this? If so, please email my assistant, Dee@newsongchurch.com and she will tell you exactly what we need you to do. It's simple, and VERY important during this time.
If you have a need today, please email me. I can't promise I'll be able to respond to all needs, but I will try to find someone who can. If you have a prayer request, please come and post it on https://www.facebook.com/groups/newsongfriends/ at 6:01 p.m. tonight.
Know that I love you, and am praying for your physical, mental, and spiritual health daily.
1,000 blessings,
Pastor Hal
---
All-Church Email on Tuesday, March 17
Hey New Song!
I appreciate your prayers for wisdom, as right now the staff and board and I are making dozens of decisions about how New Song can care for and encourage our members, and how, as a church, we can minister to our community.
We hope to formalize many of our plans in the next 24 hours. Here's a preview for now:
1. We'll be switching to Online Services for the next several weeks. Starting this weekend (March 21), you can attend Church Online at 5 or 7 p.m. Saturday; or 7, 9, 11 a.m. and 1 p.m. on Sunday at www.newsongchurch.com.
To keep the feel of family, we'll begin to include some interactions and church family stories, along with worship and the message.
2. We'll also be offering excellent online engagement and growth opportunities for Mosaic Youth and Promiseland Kids.
3. Life Groups will be suspended, or moving to online platforms, such as FaceTime, Zoom, or Skype.
4. We'll be setting up a "Care Calling" network so that every New Songer gets a care call at least once a week. (If you'd like to be a care caller and volunteer to call 5-6 New Songers each week, please contact my assistant.)
5. This Friday night's Easter Prayer Meeting has been changed to a Prayer Night for our Nation and World.
It will be held from 6 to 6:30 p.m. online. We don't know what platform we'll use yet. I should know and announce it on our website on Thursday afternoon.
6. We want to strengthen our bonds with the Lord and each other during this time, so starting tomorrow, I will be emailing the whole church a daily word of encouragement.
The email will include updates and encouraging Scriptures as we continue to march toward Easter and the Cross. I will also be posting updates and encouragement on our New Song Friends Facebook page.
If you're not yet part of New Song Friends, I hope you'll ask to be included in the group. Go to Facebook and in the blank box in the upper left, type in New Song Friends. When you get to the site, request admission. When the question comes up, "How long have you been part of New Song," answer it. We'll approve you as soon as possible after that and you can begin interacting with the New Song Family there.
7. We've changed the church's home page (www.newsongchurch.com) to give you updates AND to give you a chance to volunteer, check-in, and several other interactive things. You can go there now and see a video we just posted.
8. Yesterday, Lori printed notes that read,
"Hi Neighbor,
We wanted to touch base and let you know
that we are happy to help if you need anything
during the coronavirus.
Just give us a call,
Hal and Lori Seed
Hal: 760.xxxxxxxx
Lori: 760.xxxxxxx"
She taped each note to a box of Kleenex, and either left it on the doorstep if no one was home, or gave it directly to the neighbors who answered their doors. Within hours, we received a text saying, "Thank you so much for being willing to care for my aunt during this difficult time!"
I'm hoping 1,000 New Songers will bless their neighbors in some way this week.
I'm praying for you!
Hal
---
What I Told my Church About our Response to the Coronavirus the Week of March 9
Facebook Post on New Song Friends Page, Sunday Night, March 15
Hey New Song Friends,
As government directives continue to issue new requests and guidelines for Coronavirus containment, we will need to continue to respond and adapt accordingly. Our staff will huddle Tuesday morning (3/17) and I (Hal) will issue an update on our plans soon thereafter.
Meanwhile, pray for our church, cities, and leaders; avoid worrying by trusting in God's goodness; and do what you can to protect our most vulnerable members (which are those over 60 and those with health concerns.) I'm thinking of asking as many as possible to become "phone caregivers," by adopting 5-6 other New Songers and checking on them once or twice a week. I'll get back to you on this.
All-Church Email on Friday, March 13
Dear Church Family,
I'm sure every New Songer is as concerned as I am about the Coronavirus and its effects on our lives, families, friends, and church, so I wanted to write you all my thoughts, and what we'll be doing over these next few weeks.
First, we'll be adapting with the news. Things changed drastically over the last 36 hours. We'll continue to pay attention to new developments and directives from the government and respond accordingly. In other words, what I'm writing you at this very moment could change very soon. It's part of the excitement of life: we get to respond to new situations all the time.
Two major changes that happened yesterday were the major sports leagues shutting down and the state and county issuing directives to cancel all gatherings of 250 and above.
How should we respond? With caution and wisdom.
Last weekend, many people had already begun staying home, so none of our services had more than 250 people in them. This weekend, we expect the same. We'll count carefully. In the unlikely event more than 250 come to any one service, we'll open the back café area and seat the extras there.
One of the cautions we were given was to practice "social distancing." Fortunately, our auditorium seats 600, so with 250 or less, we should be able to maintain some distance between everyone. If you come this weekend, you're welcome to sit next to your spouse, and perhaps a friend or two, but you may want to spread out and sample less-used back areas and keep some space between yourself and others.
Second, this virus is more dangerous for some than others. Most fatalities have happened to people over 70, and those with respiratory or health issues. If you fall into one of those categories, you should consider worshiping with us online for the next few weeks.
To our knowledge, no children have yet been affected by the virus. Hopefully, they'll be impervious.
Third, experts believe that a large percentage of us will eventually catch the virus. This is the reality of an epidemic. With no current cure or preventative vaccine, governments are doing their best to "flatten the reproductive rate," so as not to overwhelm medical workers, and delay as many infections as possible until we have better treatments in place.
To explain this, I'll paste a few paragraphs from a news magazine about it to the end of this email for you.
Fourth, the last thing any of us would want is to let a virus damage our spiritual growth or distance us from God. This is an important time for all of us to walk closely with the Lord. Don't let panic keep you from praying. Don't let worry keep you from reading God's Word. Don't let the fear of a virus keep you from loving your neighbor.
Throughout history, Christianity has grown the most when the times were darkest. Our opportunity is this: people are social beings. We like getting together. For the next few weeks, no one will have major events to attend. So, as long as we are safe and healthy, these next few weeks might be a good time to invite a friend to play games or chat at your house. This could be a strategic time to build or deepen friendships with your neighbors.
Like Esther, who knows, perhaps we were put where we are, for such a time as this?
Fifth, the virus might not be as bad in San Diego as it will be in colder parts of the country. The article I've included says most viruses "thrive in cold and humid air." We're one of the warmest regions of the country. Once these storms pass, we'll go back to being arid as well.
Sixth, Jesus will never leave us or forsake us. Some of us may suffer a bit during these next few weeks, but we'll never be without the awareness, love, and care of our Savior. Have faith and choose hope. The Lord wants to redeem this crisis and use it for good!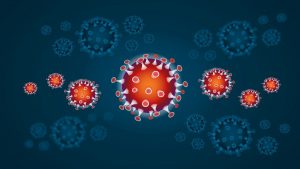 OUR PLANS, FOR NOW:
We'll continue to meet for worship on weekends, making sure our assemblies stay below the 250 level. We're sanitizing all high-touch surfaces at the church. If you can, wave at people rather than touch.
I encourage young and healthy people to attend, I encourage "older people" and those with health challenges to consider worshiping with us online. The service starts at 11 a.m. at www.newsongchurch.com.
Click the link at 10:45 a.m. or later and you'll see a pop-up that will guide you to the service. Please check into the chatroom, so you can participate with other on-liners, rather than just "spectate."
I hope those of us who are healthy will continue to meet with our Life Groups. Use wisdom and discretion, but don't shrink back in fear.
We'll continue to stay flexible. We'll pray. And let's help each other, and care for our neighbors who may have concerns or questions during this time.
Some trust in chariots, others in horse, but we want to continue to trust in the name of the Lord our God. Let's rise above this situation, in faith!
I love you and am praying for you!
Hal
From The Economist:
The course of an epidemic is shaped by a variable called the reproductive rate, or R. It represents, in effect, the number of further cases each new case will give rise to. If R is high, the number of newly infected people climbs quickly to a peak before, for want of new people to infect, starting to fall back again (see chart 2). If R is low the curve rises and falls more slowly, never reaching the same heights. With sars-cov-2 now spread around the world, the aim of public-health policy, whether at the city, national or global scale, is to flatten the curve, spreading the infections out over time.

This has two benefits. First, it is easier for health-care systems to deal with the disease if the people infected do not all turn up at the same time. Better treatment means fewer deaths; more time allows treatments to be improved. Second, the total number of infections throughout the course of the epidemic can be lower.
To flatten the curve you must slow the spread. The virus appears to be transmitted primarily through virus-filled droplets that infected people cough or sneeze into the air. This means transmission can be reduced through physical barriers, good hygiene and reducing various forms of mingle—a strategy known as "social distancing". Such measures are already routinely used to control the spread of the influenza virus, which spreads in a similar way and is responsible for hundreds of thousands of deaths a year.
Influenza, like many other respiratory diseases, thrives in cold and humid air. If covid-19 behaves the same way, spreading less as the weather gets warmer and drier, flattening the curve will bring an extra benefit. As winter turns to spring then summer, the reproductive rate will drop of its own accord. Dragging out the early stage of the pandemic means fewer deaths before the summer hiatus provides time to stockpile treatments and develop new drugs and vaccines—efforts towards both of which are already under way.
Click here For the graph and full article/
All-Church Email on Wednesday, March 11
I wanted to give you my thoughts on the coronavirus, and how it may affect us all over the next few weeks or months.
The Coronavirus (Covid-19) is like a cold, in that it is infectious, spread from person to person, and there is no cure or vaccine currently, and wont' be at least until mid 2021.
It is likely, therefore, that most of us will catch it at some point. Those at greatest risk are the elderly (over 70), and those with respiratory problems.
Having said all of that, I am not worried or scared of the virus. Christians have often experienced their greatest moments when there are threats and dangers. If we respond well to this crisis, it could be our finest hour.
One reason the church grew so rapidly in the early centuries was because during plagues, pagans would abandon their sick relatives, and Christians would take them in and nurse them back to health. While many Christians died while serving their neighbors, those they served became Christ-followers in large numbers. So, if we respond in faith towards God and love towards hurting people during this season, it could be our finest hour as a people.
In the likelihood that the virus comes to North County, we can expect that the government will shut down or encourage the postponement of some or all public meetings.
How will we respond to this?
The gathering together of the people of God for worship, edification, and mutual encouragement is a high priority. In God's eyes (and mine), it's more important than business or schooling or recreational gatherings. So, if allowed, we will continue to hold our weekend services and encourage everyone to "assemble together" (Heb. 10:24), unless you have signs of being sick. Then, we'll encourage you to stay home and worship with us online.
Our Group Life and other meetings are important, but not imperative, so should the virus become prevalent, we'll encourage you to postpone non-essential meetings, and do as much as possible through online meetings (using group meeting apps like Zoom or Facetime to get together via the internet).
We all will need to continue our good stewardship; and our mortgage, insurance, salaries, missionaries, etc. will still need funding, so I will encourage you all to continue to tithe via our online link.
In the event that churches are asked to temporarily cancel weekend services we will do our best to conduct and streamline our online 11 a.m. Sunday service, and make sure you get a link so you can join us there.
During the week of wildfires in 2007, New Song sheltered 790 people in our building. We fed them, provided clothes, kenneled their pets, and held worship services 5 consecutive evenings. 94 people came to Christ. It was our finest week of ministry. Congressman Issa gave us a commendation letter; Governor Schwartzeneger sent his personal representative to thank us; and Mayor Wood visited our weekend services and thanked us in person. The Red Cross representative told me we were the best shelter in the county.
Should Covid-19 visit us, I'm confident New Songers will rise above it, and serve as a city on a hill for our friends and neighbors.
Some trust in chariots, others in horses, but we trust in the name of the Lord our God… We rise and stand firm! (Ps. 20:7-8).
God's peace and protection upon you!
I hope I'll see you this weekend!
Hal
What's Next?
This is our time to shine, Church Leader!
Let's communicate well as you talk with your church about the coronavirus; and let's lead the Church to bring Christ to a desperate world.
Check back to get updates as the crisis unfolds about how to talk your church through the coronavirus.
Further Reading
---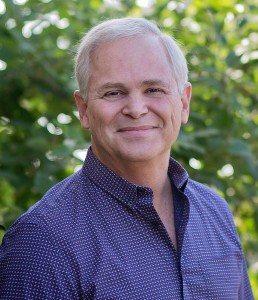 Hal Seed is the founding and Lead Pastor of New Song Community Church in Oceanside, CA. He mentors pastors who want to lead healthy, growing churches with resources at www.pastormentor.com.