Would you like June, July, and August to be months of strength and growth for your church?
It's possible… It should be.
Sometimes churches create their own "summer slump" by backing off on ministry during the lazy days of summer.
Now nobody's calling anybody a sluggard here, but there's a principle in Proverbs 20:4 that speaks to that:
"Sluggards do not plow in season; so at harvest time they look but find nothing."
Plow, then harvest. If you don't plow in summer because you've ushered in your annual summer slump, then don't be surprised when the harvest in the fall underwhelms you.
But…
…your church can turn the summer slump upside down and make it a season of:
new volunteers
leadership development
evangelism
discipleship
faithfulness in giving
new connections and friendships
and, rest.
Here are 9 ways we make summer the best time of the year.
Which ones will help your church move forward this summer?
1. Hold an Automated Giving Drive.
Sorry to start with the money-part, but it's something that needs your attention before summer arrives if you want giving to stay steady over the summer.
An automated giving drive is a short run in weekend service announcements where you ask your members to sign up to have their donation regularly deducted from their bank account so they remember to give even when they aren't in church.
Twenty-five percent of our congregation uses automated giving. They give faithfully whether they come to church or not.
That's good for the church. We can keep doing ministry and paying our bills, and worrying less about the budget. But more importantly, it's good for the giver. It releases all God's first fruit promises (Ex. 13:2; Pr. 3:9-10; Mal. 3:10-11) into their lives.
I talk about how to hold an automated giving drive in this article: How to Unlock your Church's Giving Potential.
2. Have a VBS that involves the entire church.
We used to think that Vacation Bible School was for the kids. The kids have some fun. We do some outreach and evangelism.
Now we know that the kids are an excuse for all the other good things that happen in our church from our Kids Camp.
Here's what a big ole' church-wide VBS does:
Attracts new families to your church.
Gives kids an understanding of the Gospel and an opportunity to receive Christ.
Gives your churched kids an extended time of discipleship and fun together.
Gives small leadership opportunities for growing leaders (including teens).
Gives new volunteers a "first serve". No life-time commitment, just a good taste of ministry.
Disciples your teens and young adults. Having a group of campers for five days is exhausting and challenging, and that's where life-change happens.
Here's an article on Vacation Bible School: 8 Steps to a VBS that Attracts Families to your Church.
3. Send some to Camp.
Forest Home is a Christian camp about 90 minutes from us. Some of our families go to their Family Camp every summer.
We spent a week there every summer with a bunch of New Song families while our kids were growing up.
This summer we're going back with three generations. With our kids who are now the parents and with their littles. Next summer we plan to bring more New Song families with us.
Our Youth Pastor will be taking the teens to camp as well.
God will work in each person at camp. He always does. That's good for them, and it's good for the health of your church to have a "Come away and rest together" opportunity.
People bond over food, and families bond over vacations. Combine them both and it's a double-win.
4. Send some on Missions Trips.
New Song has adopted Panama as our country of strategic focus. We're sending a group there this summer to help plant a church and strategize the planting of another church next summer.
Mexico is in our backyard, so we'll also send some weekend teams to do street evangelism with Gospel Colors Outreach. Talk about discipleship! Every time we go with Gospel Colors, close to a hundred Mexican villagers come to Christ. Our people come home spiritually pumped and theologically convinced that God can use them to win people to Christ.
Compassion International holds a "Compassion Sunday" every year at the end of April. We'll be participating with them this year. We'll ask our members to each adopt a child from the nation of Bolivia. If enough New Songers sign up, we'll schedule a trip to visit our children sometime soon – probably in the summer :-).
You don't have to do everything. Just do something. Challenge a group to go to help others and get their own lives changed.
5. Have retreats for the Staff and Board.
We schedule the Staff Retreat and the Board Retreat back to back. My Executive Pastor and I go to both. Monday morning through Tuesday noon is the Board retreat and Tuesday noon through Wednesday dinner is the staff retreat.
We use a big house that the owners have dedicated to ministry so we only pay a small cleaning fee. We bond by feeding each other. Two people handle each meal, so there aren't many expenses.
My goals for the staff retreat are to celebrate our wins, learn lessons, plan ahead,  pray, and to have fun together. My goals for the Board are essentially the same, but in a different order: connect over the Word, pray for each other and the church, look at wins and lessons learned.
I've written an article about how to have Board and staff retreats that includes an agenda. You can get it here: How to Use Board and Staff Retreats to Accelerate Evaluation and Growth.
6. Party…in a good way.
Volunteer Appreciation
May is best, but early June still works for a Volunteer Appreciation Party. We've done everything. Here are a few of our best ideas. One might work for you:
Big party at the nearby YMCA with swimming, hamburgers and hotdogs, and games for the whole family.
Servant celebration in the auditorium with a red carpet, parade of volunteers, encouraging message from me, and lots of confetti. (I don't recommend the confetti. It took days to clean up!)
Free tickets to a San Diego Padres Game. We all sat together. I threw out the opening pitch. (I don't recommend the Padres!)
We've found that we like to repeat a party the second year. People are excited when they get to do what happened last year. But by the third year the sparkle has worn off and it's time to do something new.
We do one all-church servant celebration in the late spring. And we encourage ministry leaders to celebrate their teams at a Christmas party at the end of the year. That way our volunteers go to two parties a year where they are thanked and celebrated. That keeps our volunteers feeling good and ready to serve again for the next ministry season.
Baptism and BBQ
In Southern California, the baptism is at the beach and the BBQ is hamburgers and hotdogs.
In other places, you know the meaning of real barbecue, and your baptism may be in a lake, a river, or a swimming pool.
But two things remain the same:
the spiritual work that is accomplished in the baptism
and the community that is built through the meal.
We have baptisms throughout the year in our building, but the biggest, best one is in the summer at the beach.
Small Groups Parties
Friends spend time together, so encourage your small groups to have some fun during the summer.
Maybe it's:
dinner at someone's house
having a game night
or spending the day at the beach or the lake.
Summer is time for fun, and we want to be built up and built together, so use the summer days to have fun together. Be sure that newcomers are always included.
7. Develop leaders.
Summer is the best time of the year for leadership development. Mostly because it's the ramp up for the busy fall season of ministry. Also because regular programs are taking a break and that gives you a window to offer opportunities for seasoned and rising leaders.
Who you develop in the summer will be in place to serve in the fall.
Leadership Conference
I got tired of only taking a few to an out-of-state leadership conference, so we started buying the DVDs of a few major conferences and hand picking the sessions that communicate what I want to build into my congregation.
Instead of reaching less than a dozen, a couple hundred will participate. It's more work, but it's less expensive, and way more productive.
You can get my thinking in an article I wrote way back when we started our own leadership conference in 2010 here: 10 Reasons to Hold your own Church Leadership Conference.
Leadership Reading
Dan Reiland, author of Amplified Leadership, says that the best way to help people grow in their leadership roles is to read a leadership book together.
Summer is great time to do that.
Here's an article I wrote about summer leadership reading groups around a book by the leadership gurus Kouzes and Pozner. The book is called Learning Leadership.
In the article I include a free download that outlines the first group discussion of the book.
See the article and get the download here: How to Do Easy, Effective Leadership Development [Free Download].
8. Rotate vacations.
We need to get out of town.
Everyone needs to get out of town.
Just don't let the everybodies all go at the same time. Ask your staff to coordinate their vacation times in advance with whoever keeps track of your staff vacation time. Make it a policy that people spread out their vacations.
If your primary leaders are volunteers, you can't control their vacations, but you can talk with them in the spring about coordinating their vacation plans with the church's plans so they won't miss anything.
I try to get away in June and in early September. There's a lull in June, but July is busy with Kids Camp and Beach Baptism, and by August new Marines are in town and the kids are back in school, so we're ramping up for fall. Even though things are ramping up, I've found I can sneak away the week after Labor Day and be back in time for our fall campaign and small groups launch.
Here's an article I wrote about pastors taking a summer vacation: Why Pastors Should Get Away Every Summer – And How to Make it Work.
9. Plan for the fall.
We're back around to Proverbs 20:4 and the Biblical principle of plowing in summer to harvest in fall.
Look beyond your summer events to make plans for the fall.
Here's an article that will help you be ready to have a great harvest next fall: 13 Things to do Now to Attract Newcomers in the Fall.
What's Next?
You can plan strategically so summer is a time of health and growth for your church.
Attendance may go down in the summer as everyone rotates through vacations, but there is no need for momentum, community, giving or ministry to go down.
Just plan a few strategic events that will make time with your church family fun and life-changing.
Further Reading
Here are all the articles mentioned in this post:
Blessings on your summer!
Hal
---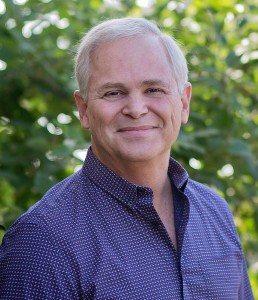 Hal Seed is the founding and Lead Pastor of New Song Community Church in Oceanside, CA. He mentors pastors who want to lead healthy, growing churches with resources at www.pastormentor.com.
Start Here to learn more about the resources available for you at PastorMentor.